Church signs with a little bit of humor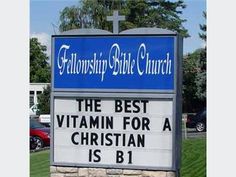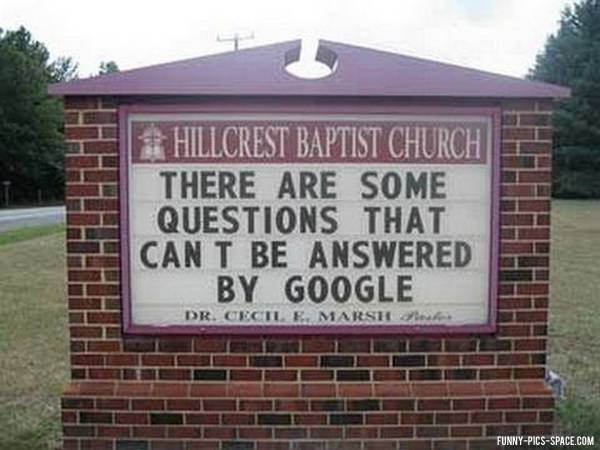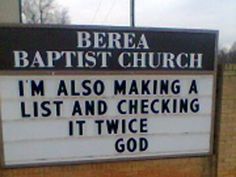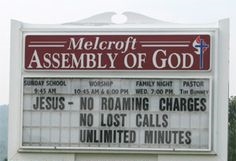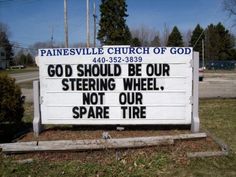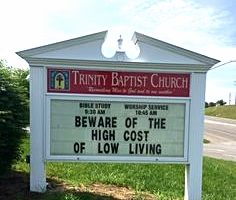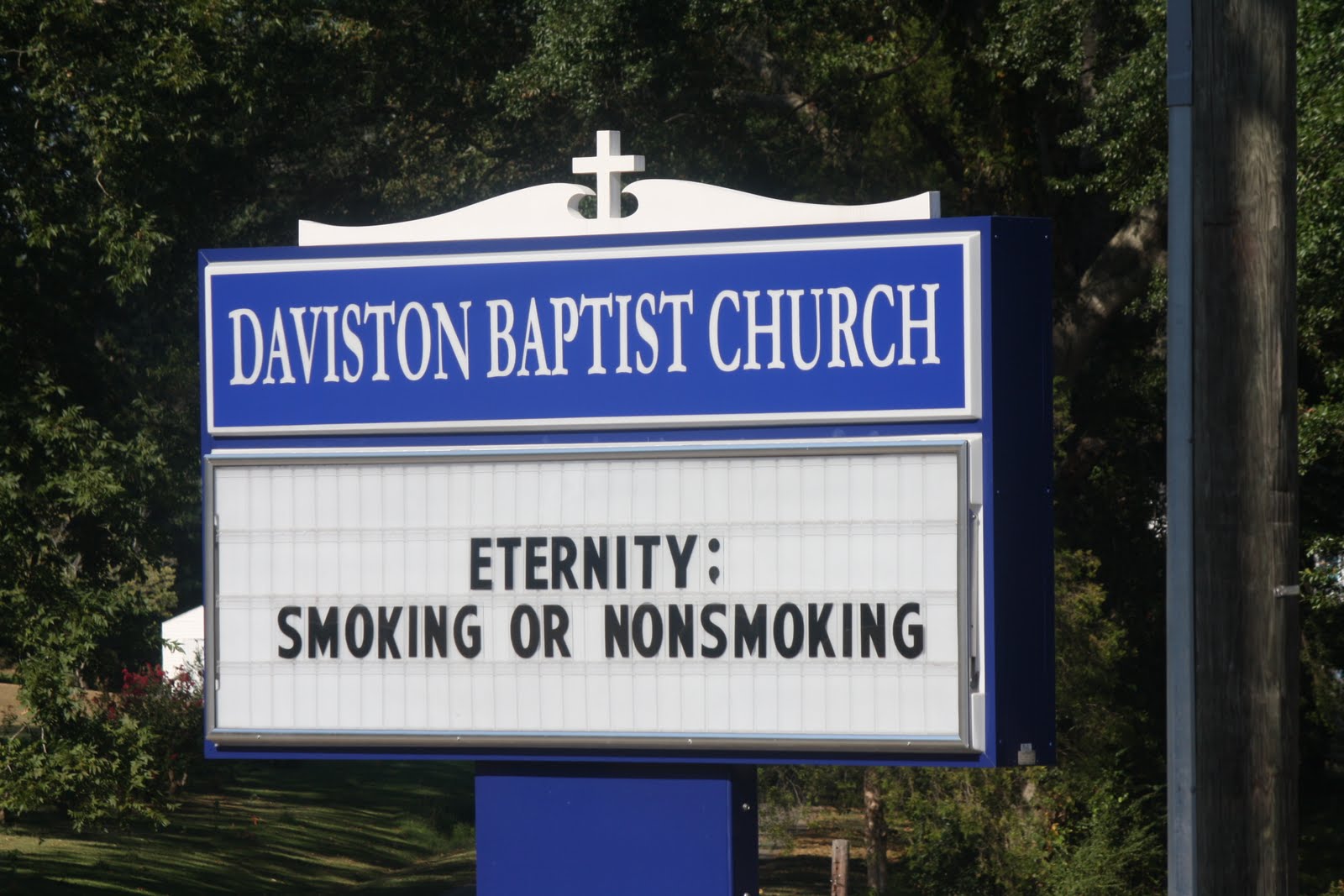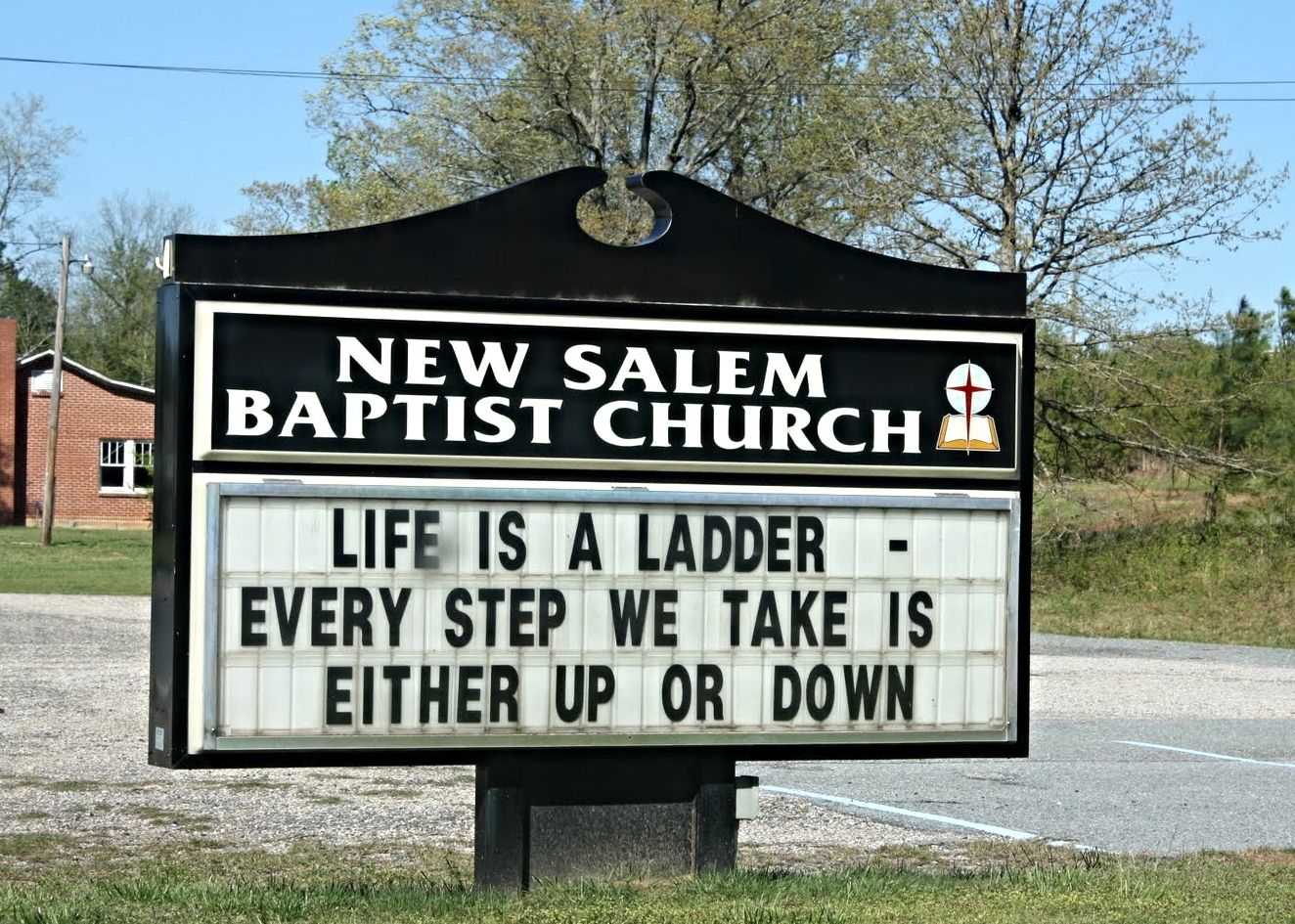 -----Mike's Corner-----
Christian Humor & Good Clean Jokes
for the whole family!

Here are some jokes Mike has shared at our Men's fellowship & Sunday Services
--+--
Why do bees have sticky fur?
Because they have honey combs.
--+--
Do you know how farmers throw parties?
They turn-up the beets.
--+--
A pastor notices a man in his church that he hadn't seen in a long time.
After the service he said to the man, "Sir, I only see you at Christmas and Easter.
You need to be in the Lord's army."
The man replied, "I am in the Lord's Army, I'm in the secret service."
--+--
A man was asked on his birthday,
"Were there any great men born on your birthday?"
He replied, "Nope, they were all babies."
--+--
What kind of books do cattle like to read? "Cattle-logs"
--+--
What do you call Batman when he skips church? Christian Bale...

---++++++---
+